It's quite difficult to choose only a few great things to see in UAE as the region is overall magnificent, filled with wonders! The seven emirate federation traverses mountains, desert and sea bearing remarkable sites and some of the most modern buildings ever found around the world. Still, we've managed to gather a list of things you simply couldn't overlook.
Burj Al Arab & Burj Khalifa
Let's not save the best for last! Upon visiting Dubai, the first thing that crosses your mind is gleaming skyscrapers especially two most notable; Burj Khalifa and Burj Al-Arab. Located along the Dubai coastline is Burj Al-Arab standing erect at a height of 321 metres approximately. The structure shapes like a vertical sail-boat looking beautiful at night. It's one of the finest hotels however quite expensive.
Burj Khalifa is currently the tallest skyscraper in the world bearing offices, hotels and suites. It has become a mark of recognition while located in Downtown, Dubai. Each day, you can see a long queue of tourists waiting anxiously to enter the building and see it from inside. View from the Observation Deck is unlike anything you've ever seen!
Watch the Birdies in Umm Al-Quwain
Between Ras Al-Khaimah and Ajman lies Khor Al-Beidah, one of the most prominent bird watching sites in Umm Al-Quwain. Various species of plover and heron enjoy living along mud flats and shallow lagoons. Flamingos, gulls, terns and the Great Cormorants can be seen during different seasons in the year. Al-Sinniyah Island serves as an enormous marine sanctuary whereas other smaller islands are isolated by the creeks. These are home to pink flamingos, crabs, jumping fishes and turtles.
The Khatt Spring Spa & Hajar Mountains
Rising starkly from the desert of Ras Al-Khaimah is the Khatt Springs Spa and Hotel. The castle-like magnificent structure houses a luxury spa and lodgings reaching out against the sea of golden desert and azure sky above. In the background you can see the Hajar Mountains that isolate coastal plain from lofty desert plateau. Similar to Burj Al-Arab and other five star hotels; you mightn't be able to afford accommodation here however can contribute in a few spa services. The amazing sight of mountains and jagged surrounding is worth a drive only if you've a high resolution camera.
Musfoot region of emirates is located across the southeast of Ajman city. It's surrounded by mountains and lush valleys serving as a prime agricultural site in the entire UAE. This is because climate here remains moderate rather than the blazing heat all over the Persian Gulf.
The Emirates Palace Hotel, Abu Dhabi
Emirates Palace Hotel in the capital city of Abu Dhabi is as big luxurious as Burj Al-Arab but entirely different in style. "Palatial" isn't an adjective enough to describe the massive architectural structure, perfectly designed and surrounded by 85 hectares of neatly groomed gardens. When looking at both interior and exterior, it's hard to decide what's more luxurious. Inside, you'll find marble fixtures with pure silk drapery, the carefully maintained plazas, gardens and neat night lights. It ranks among the top tourist destinations of UAE.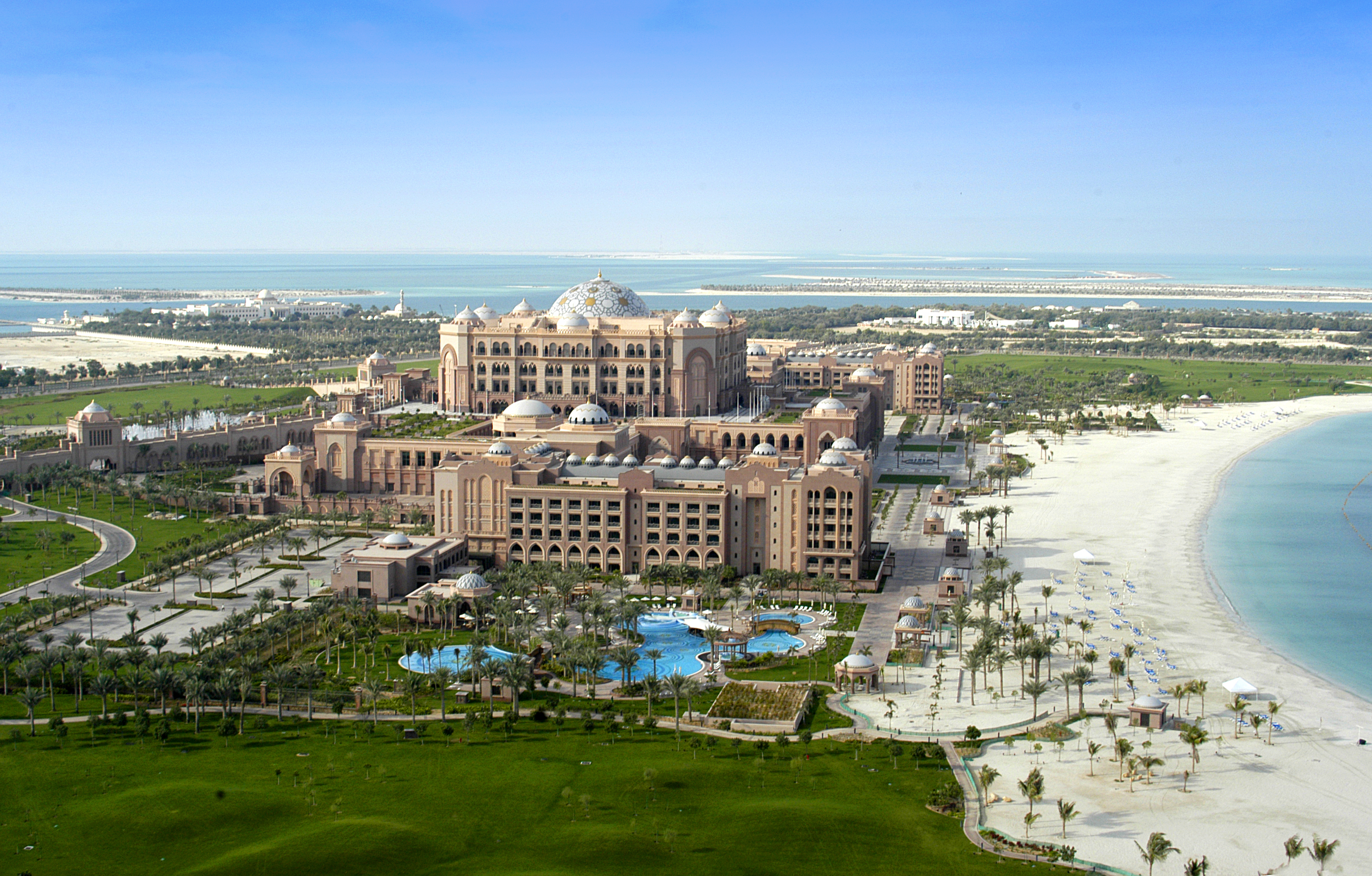 UAE is packed with a variety of geographical features, ecosystems and architecture that everyone finds quite enticing. On your next trip, be sure to visit the places highlighted above.